DISTRIBUTION AND STORAGE SOLUTIONS
Thanks to our expertise and the rigorous selection of our ingredients produced in the Group, we have developed unique range of liquid feeds with their high fluidity and stability all year long.
In parallel, we have developed with Renson Elevage, the LIQUID FEED KIT, an innovative and low cost logistical solution to facilitate the integration of liquid feeds in the mixing wagon.
This economical and practical solution allows you to reduce waste, gain in working comfort, but also to save time on the farm.
Contact the team to find out about our pump, remote control, bracket or tank offers.
Our vision is to make LIQUID FEED as easy to use as possible in the ration!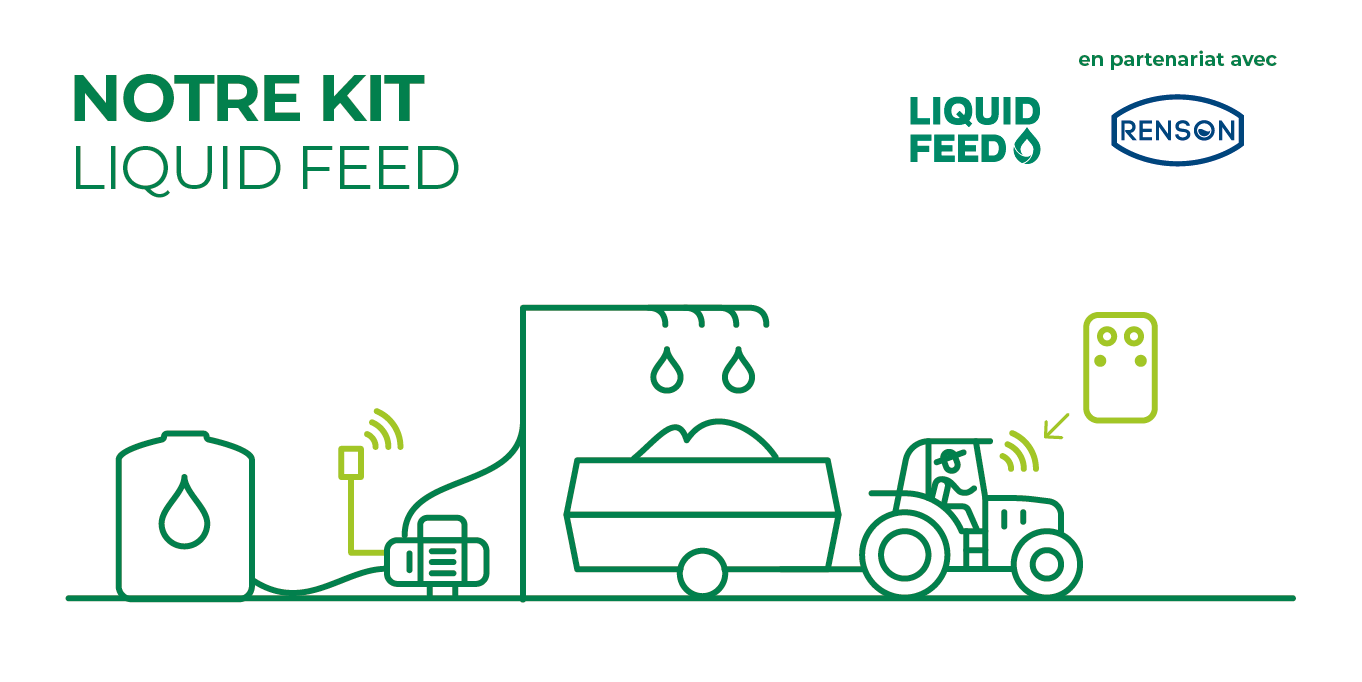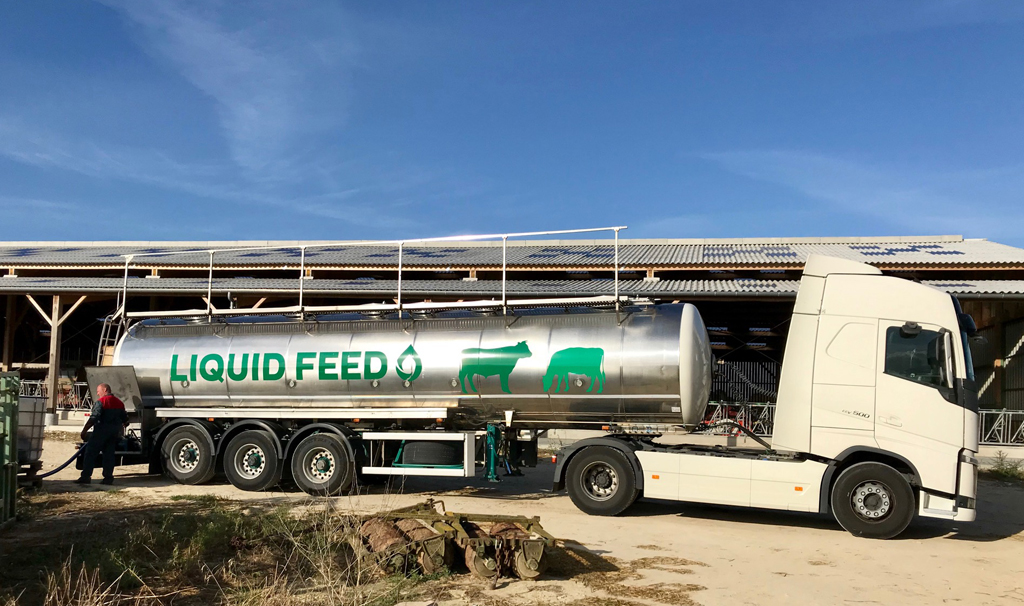 Our liquid products are delivered by tank trucks in bulk quantities ranging from 2000 to 28000 L.
Everyday, our logistic team organizes the delivery of our products in farms.
Get significant benefits by adding Liquid Feed products directly in the TMR:
Increased palatability of the ration

Homogeneous distribution of the nutrients

Reduced dustiness

Less sorting in feed bunk